The Pond Contractor of Choice
For more than 20 years, Lochow Ranch has been the pond contractor of choice for building and maintaining private ponds and lakes in Texas, Louisiana, Arkansas and Oklahoma.
We're proud of our ponds. We live here and love the lakes here. We treat your pond like it is our very own.
Work with us to turn your lake or pond into the showpiece of your farm, ranch or rural retreat. Your unique body of water will become the center of fun and relaxation for family and friends for generations to come.
We provide comprehensive pond and lake contractor services for every situation:
Design, construction and excavation of new ponds

Renovation of existing ponds

Pond stocking services and a wide selection of pond stocking fish for sale, including bass, trout, bluegill, catfish, grass carp and many others
Electrofishing surveys
Turnkey pond and lake management, including pond water testing, pond weed control, pond liming and fertilizing, pond algae control and much more 
We also carry a full range of docks, fountains, aeration systems and other features that make your lake or pond the best it can be. 
At Lochow Ranch Pond and Lake Management, every member of our team has the experience and education required to ensure that your pond receives the highest quality care. They also undergo routine professional development on the handling and applying of chemicals. With over 50 years in combined pond management experience, let our team of experts create your dream lake.
getting started: Beginner's guide
Building your dream pond or lake takes planning and careful management to ensure your body of water meets your goals. Check out our Beginner's Guide for an example of how to create, and maintain, a thriving fishery.
Ready to join the region's best pond management company? Lochow Ranch Pond and Lake Management has openings for Equipment Operators, Techs and Biologists.
Lochow Ranch is the premier private pond contractor in Texas, Louisiana, Arkansas, and Oklahoma. Learn about our lake renovation project with Bassmaster and other projects.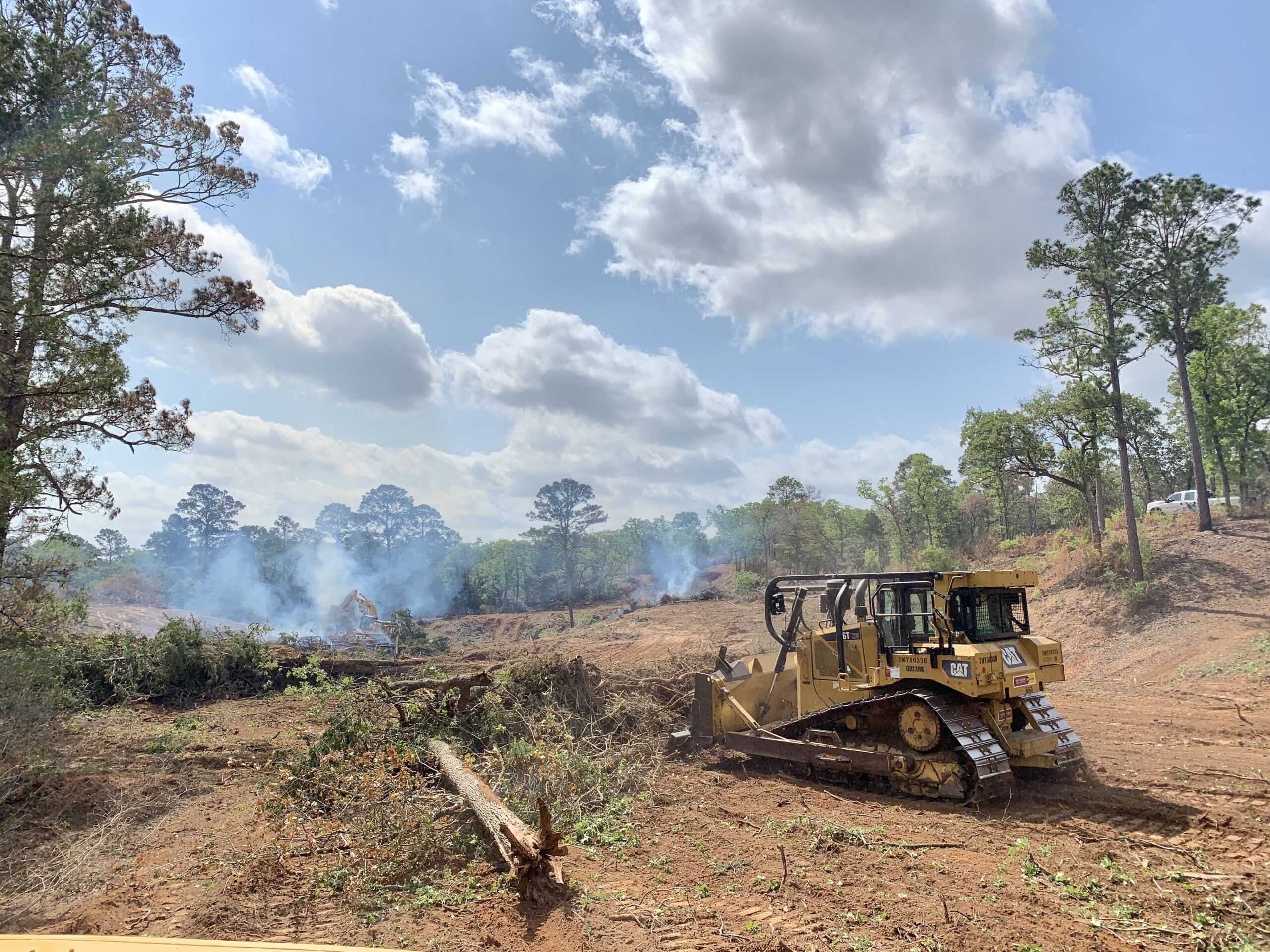 Pond Excavation contracting
Get started on your private pond paradise
Learn more about how we help
Why pick Lochow Ranch as your pond contractor?
For more than two decades, we have learned a thing or two about how to bring the perfect balance to a pond. 
If you are a new pond owner, we will help you fix the mistakes of prior owners. If you are a longtime pond owner, and have decided your body of water can be better with a little help, we can make it happen. If you are starting a pond from scratch, we will help you start right, with the best foundation for a healthy pond that can be maintained into the future.

Our biologists and pond and lake management experts have worked on thousands of private ponds and lakes across the region. We always provide each client with personal attention to meet their unique pond maintenance goals.
Every pond management service plan starts with an on-site, in-depth assessment of your property, conditions, lake characteristics and a thorough review of your goals.
We have seen it all: out-of-control weeds, predators, erosion, sediment build-up, runoff causing water quality problems, invasive fish species, water oxygenation problems and much more. Our library of successful past projects and effective pond maintenance techniques mean we will provide you with proven, expert guidance and an effective plan to meet your needs.
Whether your dream is a trophy fishery, a beautiful pond for enhancing the view, or a boating and swimming paradise, our pond management plans  will turn your dream into reality.
A healthy lake makes for happy landowners and that's our goal.
Industry-leading fishery management
Call 866-422-9022 or fill out the form to learn more
Ask us about
Lake and pond management

Pond stocking fish for sale: bass, trout, forage fish, crawfish, bluegill, grass carp, minnows and many other fish for stocking 

Fishery management

Seasonal pond maintenance

Pond liming

Pond fertilizing

Pond water testing

Control of pond weeds

Electrofishing and fish population surveys

Floating docks and recreational features

Pond or lake design, construction, excavation and renovation

Shoreline design, erosion control, dam leak repair, and dam maintenance