pond construction experts
Pond construction is more than just pushing dirt around. You need a plan based on your goals and unique circumstances.
Our pond construction professionals bring state-of-the-art techniques and every type of earth-moving equipment to tailor-making your body of water on your property. 
Find out why our pond construction service is the choice of landowners across Texas, Louisiana, Arkansas and Oklahoma.
The right approach to pond construction starts before you ever move a shovelful of dirt. Every property is different. Every landowner's goals are different. 
We start every pond construction project by understanding both. We'll plan a pond to meet your goals and to make the most of your property's natural features.
In addition to aesthetics, we consider the best location for a pond on your property for easy access, flood and erosion control and maximum water storage. We can determine if an embankment pond or an excavation pond is right for you. We take water supply, flood spillway protection and other important concerns into consideration.
proven pond construction techniques
We've completed thousands of successful lake and pond construction and pond renovation and enhancement projects.
We'll bring that experience to creating a pond or lake that is perfectly suited to your goals and property.
New lake construction usually begins with a clay trench below the dam to make sure it provides adequate support during inevitable periods of heavy rains.
We have the right earth-moving equipment for every kind of pond construction project, or we can take a supervisory role in managing a local earth-moving company.
Get started on your private pond paradise
Learn more about how we help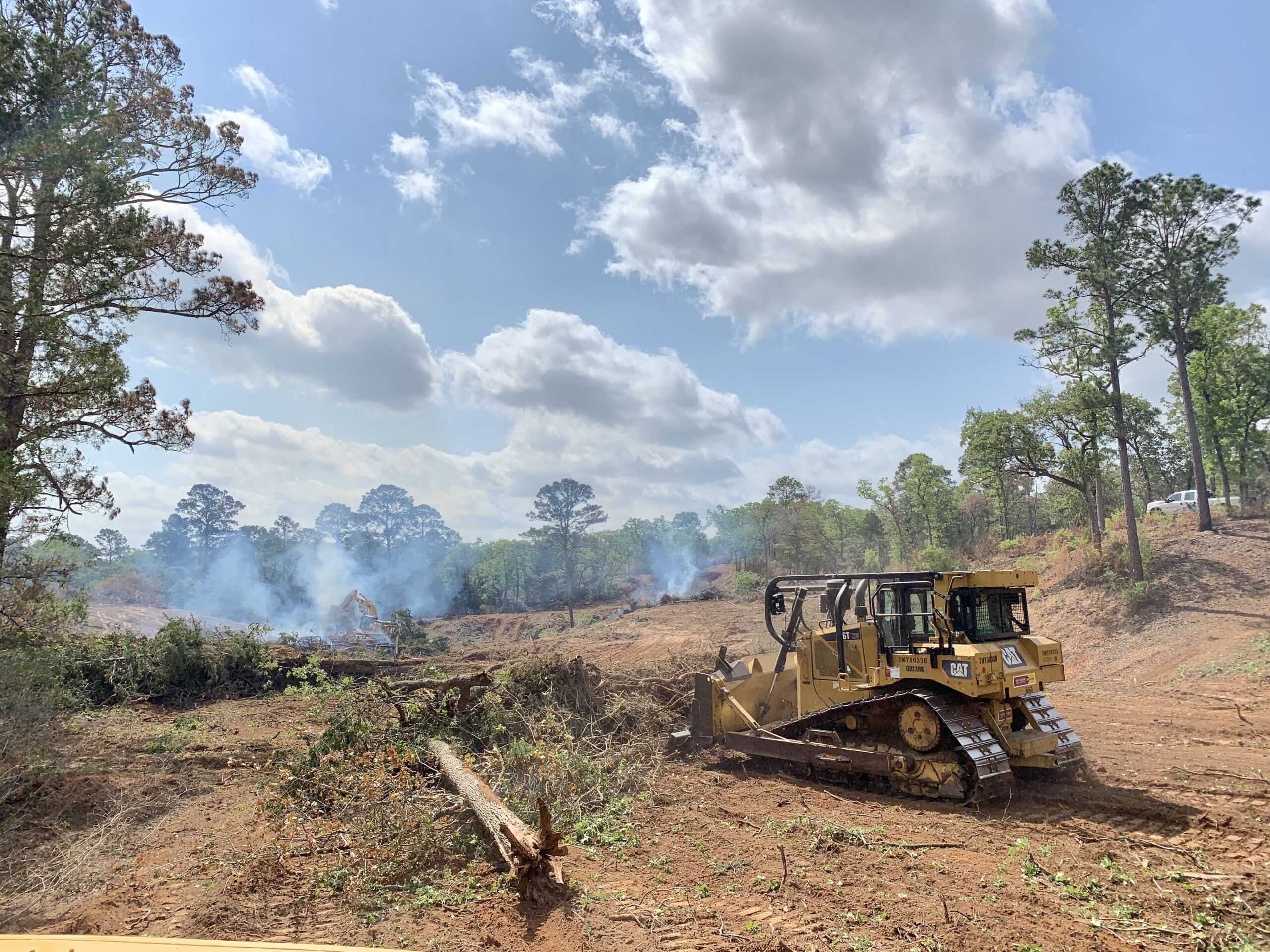 Pond Excavation contracting
Call 866-422-9022 or fill out the form to learn more
Ask us about
Lake and pond management
Pond stocking: bass, trout, forage fish, crawfish, bluegill, grass carp, minnows and many other fish for stocking 
Seasonal pond maintenance
Control of pond weeds
Electrofishing and fish population surveys

Floating docks and recreational features

Pond or lake design, construction, excavation and renovation

Shoreline design, erosion control, dam leak repair, and dam maintenance