the choice of industry experts
Stocking & Managing your trophy pond
Lochow Ranch is the fishery management and consulting company of choice for pond owners who want a thriving fishery.
We bring you more than two decades of experience in creating the best, and most productive, sport fishing ponds and lakes in the region.
When Bassmaster launched its Lake Y Project, to turn an underproducing lake into a highly productive fishery, Lochow Ranch was the lake renovation and fishery management partner chosen for the project.
Find out why private pond owners across Texas, Louisiana, Arkansas and Oklahoma turn to our team of biologists and lake maintenance pros. We create trophy bass hotspots, lakes for relaxed family fishing fun, and everything in between.
Complete Fishery Management & Consulting
Our fishery management services start with assessing your lake's condition and current fish population. We identify problems preventing your fishery from reaching its full potential, like over-harvesting or under-harvesting of predator fish, undesirable species of aquatic life, summer kills, excessive weeds, poor water quality and a lack of fertilizing. 
A fish survey shows the types, sizes and health of the existing fish in your pond. Learn more about our state-of-the-art electrofishing surveys.
You will get a detailed report about what we find and a comprehensive action plan based on our decades of fishery management experience.
Executing your improvement plan may involve a range of options. 
You might need to address water quality issues that are affecting fish health and growth. Perhaps artificial fish habitats are needed to permit fingerlings and forage fish to thrive. Liming and fertilizing can bring your water alkalinity into balance and create a phytoplankton bloom that feeds the bottom of the lake food chain.  Fish feeders can supplement the available forage to promote faster growth among your bigger fish.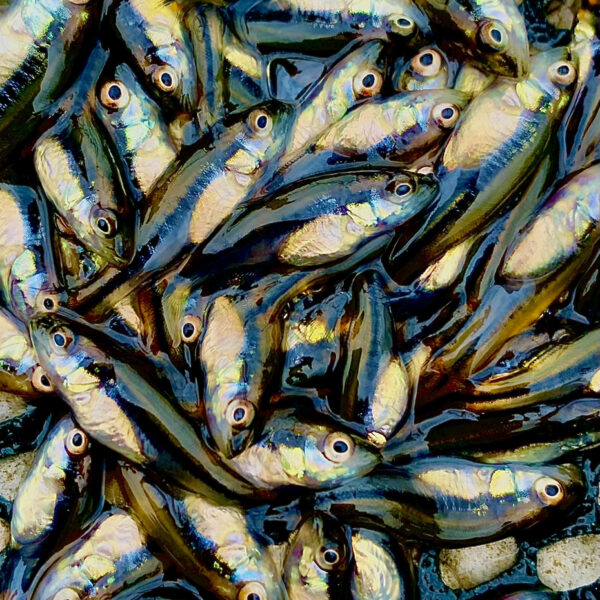 Stocking is the practice of releasing fish into your body of water. 
Many pond owners contact the local fish farm or hatchery in their area to order fish for stocking. But pond stocking needs careful planning to determine exactly how many fish, and what types, will be best for your pond or lake. 
Do you want bass fingerlings to get that trophy bass population started? Would forage fish help spur growth in your existing bass population? Would certain fish help control vegetation growth or control algae to improve the habitat? How will non-native species affect the habitat and fishery productivity?
These are the questions we have answered thousands of times for landowners across the region, as we have helped them maximize their fishery production. Learn more about our pond stocking options and our extensive selection of fish for stocking.
Ongoing lake management is vital for creating the fishing hole of your dreams. Depending on your starting point, it can take years of monitoring and management to bring your lake to its full production potential.
Our affordable, customized pond management services take out the guesswork. You can rest assured knowing that our professionals will put our decades of experience to work for you. 
We can manage all seasonal tasks and maintenance, perform periodic inspections, pond water testing and electrofishing surveys. We work with you to turn your lake into a fishing paradise your family and friends will enjoy for decades to come. 
Get started on your private pond paradise
Learn more about how we help
Basic Principles of Fish Pond Management
You get the benefit of our decades of experience with fishery management, ecosystem assessments and best practices in pond management.
Proper pond construction and watershed management
Water quality management
Aeration for improved oxygenation
Removal of unwanted and overpopulated species of fish
Liming and fertilizing
Fish species selection and stocking
Harvest and record keeping
Evaluation of pond balance
Control and removal of pond weeds and algae
Installing habitats and cover
Call 866-422-9022 or fill out the form to learn more
Ask us about
Lake and pond management

Pond stocking: bass, trout, forage fish, crawfish, bluegill, grass carp, minnows and many other fish for stocking 

Fishery management

Seasonal pond maintenance

Pond liming

Pond fertilizing

Pond water testing

Control of pond weeds

Electrofishing and fish population surveys

Floating docks and recreational features
Pond or lake design, construction, excavation and renovation

Shoreline design, erosion control, dam leak repair, and dam maintenance