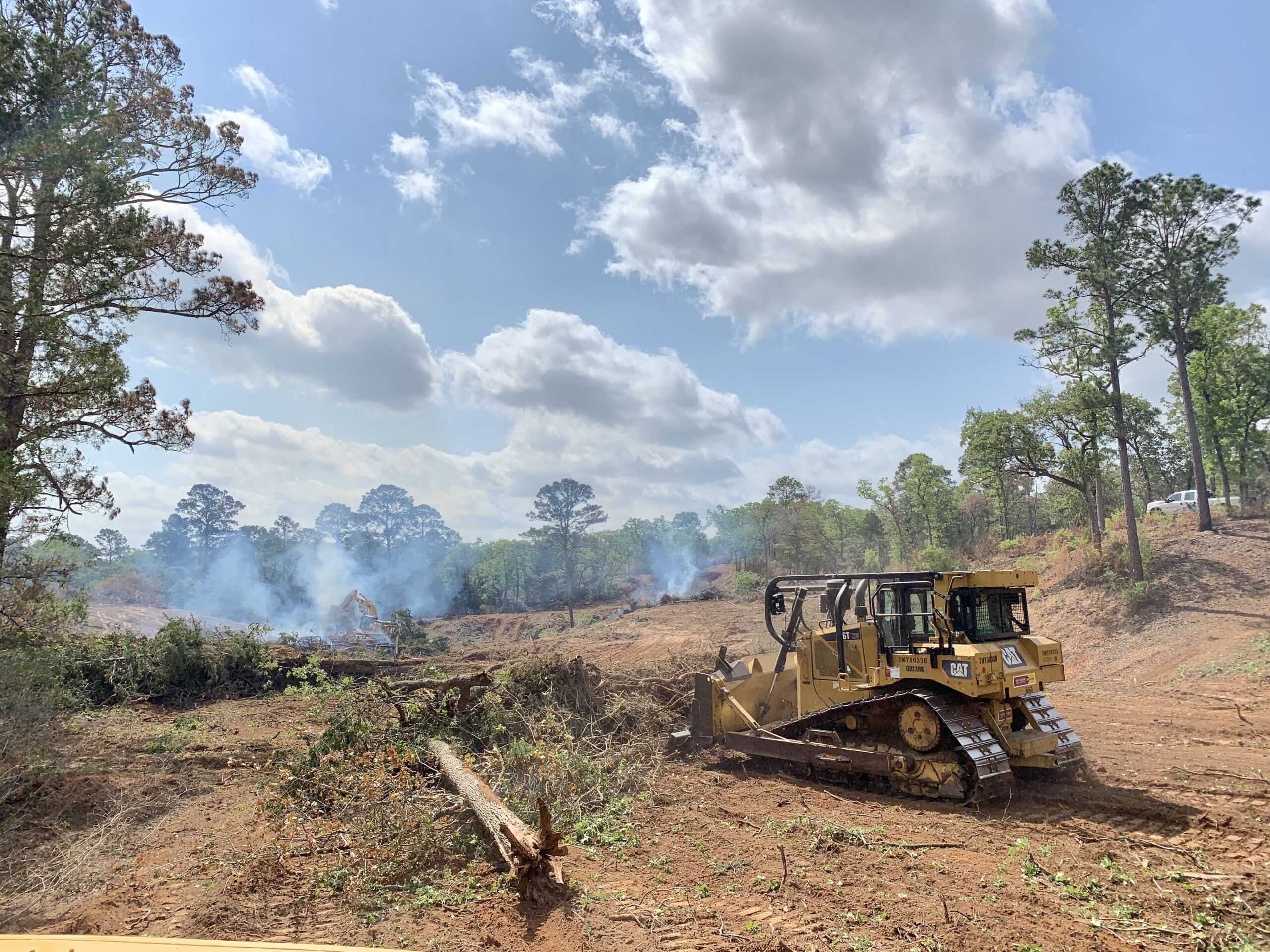 Your private pond or lake will become the centerpiece of your ranch, farm or rural retreat. It will be your haven for fishing, swimming and boating, enjoyed by friends and family for decades to come.
That's why building a pond is not just about pushing dirt around. It's about creating a beautiful body of water that enhances the best natural features of your property.
We're here to help. With thousands of pond building projects over the past two decades, our professional, certified team of experienced pond builders has seen every type of landscape and watershed. We have built fishing hotspots and swimming paradises. We have created aesthetic water features to make breathtaking views. We have helped turn an ordinary property into something truly special.
Proper design is the smart first step toward building a pond that will serve your needs for generations. Our lake design team starts by determining your needs and analyzing rainfall and watershed of the area to determine the size and shape of your project. 
Depth and proper slope are always taken into consideration to help reduce long-term vegetation control costs. We offer built-in drains to rid your lake of dead, unproductive water at the bottom, and also address any supplemental aeration and structure needs. If something is important to building a pond or lake of the highest quality, we can handle it for you.
Pond Building & Construction
Our pond and lake construction services use state-of-the-art techniques and every type of earth-moving equipment to create your vision for the perfect pond or lake.
In addition to building your lake, we can provide piers, docks, floating docks, boat ramps and even a sand beach if you desire.
Find out why property owners across the region trust our professional team of experienced pond builders to create something truly special for their ranches, farms and rural retreats.
Our lake renovation services will breathe new life into an existing pond or lake. We add or repair drainage systems, leaking or damaged dams and remove sediment. We offer a deluxe limestone buffer system to enhance existing ponds. 
Good for the life of your lake, limestone buffering helps keep excess dirt from entering your pond, stops erosion from destroying your shoreline and provides you with a clean edge to your lake.
Get started on your private pond paradise
Learn more about how we help
Pond builders you can trust: Why Lochow Ranch​​
When you pick the pond builder for your project, turn to the professionals trusted throughout the region. At Lochow Ranch, we have extensive experience and expertise in pond construction and renovation for hundreds of happy property owners across Texas, Louisiana, Arkansas and Oklahoma.
Pond construction involves more than just moving dirt. Ponds can range from less than an acre in size to hundreds of acres – and they can serve a variety of purposes. But so many ponds on properties in our area are poorly constructed and don't achieve their owners' goals.
Let our team of experienced pond builders handle the stress around obtaining permits, managing the project, designing, building and renovating your lake or pond.
Pond Builders the Experts Work With
Architects, landscape designers, ranch and farm development professionals and other experts choose the experienced pond builders at Lochow Ranch.
Our team brings decades of experience and best practices to design, construction and renovation of every private pond or lake we work on. We are proud to have contributed to some of the most impressive rural retreats, farms and ranches throughout Texas, Louisiana, Arkansas and Oklahoma. 
Click here to learn more about working with Lochow Ranch on property development projects.
Call 866-422-9022 or fill out the form to learn more
Ask us about
Lake and pond management
Pond stocking services
Pond stocking fish for sale: bass, trout, forage fish, crawfish, bluegill, grass carp, minnows and many other fish for stocking private lakes and ponds
Seasonal pond maintenance

Control of pond weeds

Electrofishing and fish population surveys

Floating docks and recreational features

Pond or lake design, construction, excavation and renovation

Shoreline design, erosion control, dam leak repair, and dam maintenance